With low scoring games in the first two games of the Giants-Rockies series ending in San Francisco victories of 3-2 and 1-0 respectively, it became apparent within the first inning that the series-capper would have a score more familiar to the confines of Coors Field than AT&T Park.
The two teams played a game of ping-pong seizing and surrendering the lead repeatedly over nine innings, leaving the starters — Chris Stratton (ND, 8-4, 4.45 ERA) and Jon Gray (ND, 7-7, 5.77 ERA)—out of the decision for the third day in a row. But ultimately the Giants (42-40) fell to the Rockies (39-42) on a blown save at the hands of Sam Dyson (L, 2-2, 3.35 ERA) snapping a four-game winning streak and dashing San Francisco's hopes of a sweep over Colorado.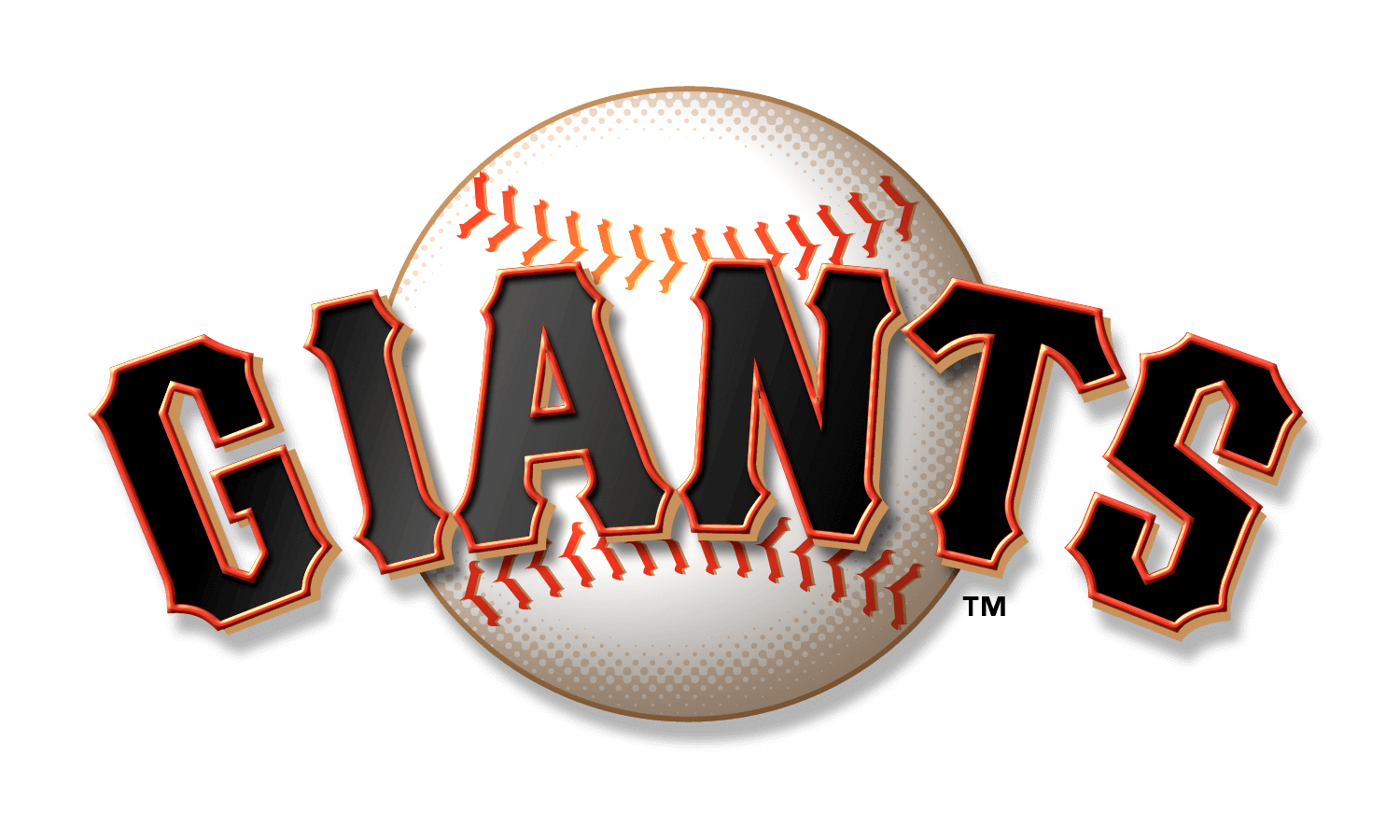 This story has been updated with quotes and post-game material from the Giants clubhouse at AT&T Park.
Nolan Arenado, who came to town boasting an NL Player of the Week award from last week, had put up an 0-for-the-series coming into Thursday's game. But he snapped his hitless skid in the first inning with a solo homer (19) to get the Rockies on the board. It would be his only hit in San Francisco as he closed the series 1-for-11.
But the Giants immediately washed the Silver Slugger's homer away in the home-half of the first. Alen Hanson led off with a line drive single that hugged the third baseline, and Brandon Belt followed by launching his 13th home run over the right field wall to take a 2-1 lead.
Things got away from Stratton in a big way in the fourth inning. He allowed a double, two singles and a triple before recording the first out, and gave up five hits and four runs in the inning, making it 5-3. The Rockies were not fooled by anything he was throwing, and despite facing nine hitters he only threw 20 pitches because four of them got knocks on the first pitches they saw.
Of Stratton's start, his battery mate Nick Hundley said:
"His fastball command wasn't as sharp. We found some of their hot zones and they didn't foul 'em off they did a good job. But his fastball was really good today … [he] just got a little of lack of command there at the end."
Stratton added:
"They definitely brought the bats today, everybody did. [It was] just one of those, 'See who can outlast the other guy' [games]. … I felt like I threw the ball pretty well, just mistakes were amplified there and I got a little aggressive with runners on there in the fourth inning. I just didn't locate well enough to get the outs."
Down three runs going into the bottom of the fourth the Giants were unfazed, though. Andrew McCutchen led off with a walk and a batter later Pablo Sandoval singled to right to move him over. Hundley then drew a walk to load the bases and bring up Joe Panik.
Panik returned from the disabled list on June 1 after recovering from a torn ligament in his left thumb and he was initially hot, factoring as a catalyst for several wins right out of the gate. But more recently he's struggled, and he came into the game 3-for-14 in his previous five games.
But he came through in the clutch Thursday swatting a double down the third base line good for two bases and two RBI. Gorkys Hernández followed with a single to tie the game up at 5-5.
With just one out, runners on first and second and Stratton coming up, Bochy opted to pull him for Hunter Pence in an effort to continue the rally. But Pence and Hanson both struck out to end the inning doing no further damage.
Gray gave up singles to Belt and McCutchen to lead off the fifth prompting Colorado manager Bud Black to take Gray out of the game. Chris Rusin took over for Gray and  got Brandon Crawford to hit a liner to Trevor Story who stepped on second base to get Belt for the unassisted double play. Sandoval tried to rekindle the rally with a single but Hundley grounded out to end the inning
Ty Blach got six straight outs to get through the fifth and sixth innings with the tie in tact but things fell apart in the seventh when he gave up back-to-back singles to pinch-hitters Chris Iannetta and Noel Cuevas, and a ground ball up the middle to  DJ LeMahieu that ricocheted off Blach then Panik, ending up in center field. LeMahieu added a third single to the bunch, scoring two and giving the Rockies a 7-5 advantage. Pierce Johnson relieved Blach and no further damage was done.
The Giants fought back yet again in the seventh, though, this time against Jake McGee. Hanson got on base on a rare Arenado error and he made it home on a McCutchen double, cutting the Giants within one run.
Hundley showed some prowess behind the plate in the eighth with Mark Melancon on the mound as the Rockies tried to run on him twice, perhaps counting on his 17 percent caught stealing rate (4-for-24). But he caught both Story and Gerardo Parra trying to steal second, and Melancon struck out Ian Desmond to get out of the inning.
Hundley said he's made some changes recently to try to improve on his technique:
"Me and 'Whitey' [bullpen catcher Eli Whiteside]  and 'Boch' have been working the last couple weeks, just trying to be a little more balanced in my setup to give a better chance, and I feel really good. I feel confident throwing, a lot better than I did at the beginning of the season. It's a constant improvement."
The Giants finally swiped a pair of runs in the eighth inning that looked like they would be enough to lock the win and the sweep, with Adam Ottavino (W, 4-1, 1.46 ERA) on the mound. Panik led off with a bloop single to left, Hernández drew a walk and Buster Posey, who had the day off, came in to pinch hit. Posey kept the line moving and loaded the bases with a fly ball single to center to bring Hanson up. He wasted no time, swatting the first pitch he saw — a 92-mph fastball — to right field for a two RBI double that gave San Francisco the 8-7 lead they took into the ninth.
But closer Dyson handed the Rockies back the lead on a two-run homer off the bat of LeMahieu, earning him his third and fourth RBI of the game. Thursday marked Dyson's fourth blown save in seven chances on the season.
The former Texas Ranger was minted as the Giants closer a few days into the homestand after the guy they'd been relying on, Hunter Strickland, got in a fight with a door as he battled his own anger issues after blowing a save against the Marlins on June 18. Since taking on the ninth inning Dyson has racked up a 10 hits and five earned runs in just 5-1/3 innings, allowing opponents .444 batting-average-against and an OPS of 1.17.
Of Thursday's performance, Bochy said:
"He just made a mistake there [with the] 3-2 [count against LeMahieu]. We had a really hard fought game came back a couple times. … Sam just let the leadoff hitter get on, he got a base hit there, it put a little pressure on him then he just made a mistake."
But Bochy seemed to allude to the possibility that Dyson is no longer the full-time closer after the loss:
"Yeah [Tony Watson] is in the mix, but you look at where they were at in the order [today] and with Sam we had this perfect set up for him, and he's a guy thats been doing a lot of the closing. Sure, we have options. I mean you can always look back if something doesn't go right it … but if we need those guys [Reyes Moronta, Watson or Will Smith] in the ninth, we'll use 'em."
Colorado closer Wade Davis (S, 22, 4.26 ERA) kept the Giants hitless in the bottom f the ninth, eluding the near-sweep.
On Deck
The Giants head to Arizona to play a three-game series against the D-Backs Friday. Probable starters are Andrew Suárez (2-4, 4.43 ERA) and Patrick Corbin (6-3, 3.24 ERA). The Giants have struggled against Corbin and his nasty breaking balls. Corbin is 2-1 against San Francisco. …After three games in Arizona they will play another three game set against the Rockies in Colorado, before returning home for a three-series, 10-game homestand leading up to the All Star Break.
---
Julie Parker is SFBay's San Francisco Giants beat writer. Follow @SFBay and @InsideThePark3r on Twitter and at SFBay.ca for full coverage of Giants baseball.