The Giants had offered all of 14 runs in support of Madison Bumgarner's eight 2018 starts. But Sunday afternoon, in their 13-8 victory over the Cardinals, run support was not a problem.
The day at the yard offered something else special, with 38,855 fans being treated to major league debuts of two guys who the Giants (47-45) think a lot of: budding center fielder Steven Duggar, and lightning-throwing right-handed reliever Ray Black, who were both activated from Triple-A ahead of first pitch.
Both were met with admiring applause from Giants fans, though they had divergent outings. Duggar sparked a rally, while Black allowed three runs on a pair of walks and a splash hit from Matt Carpenter (17).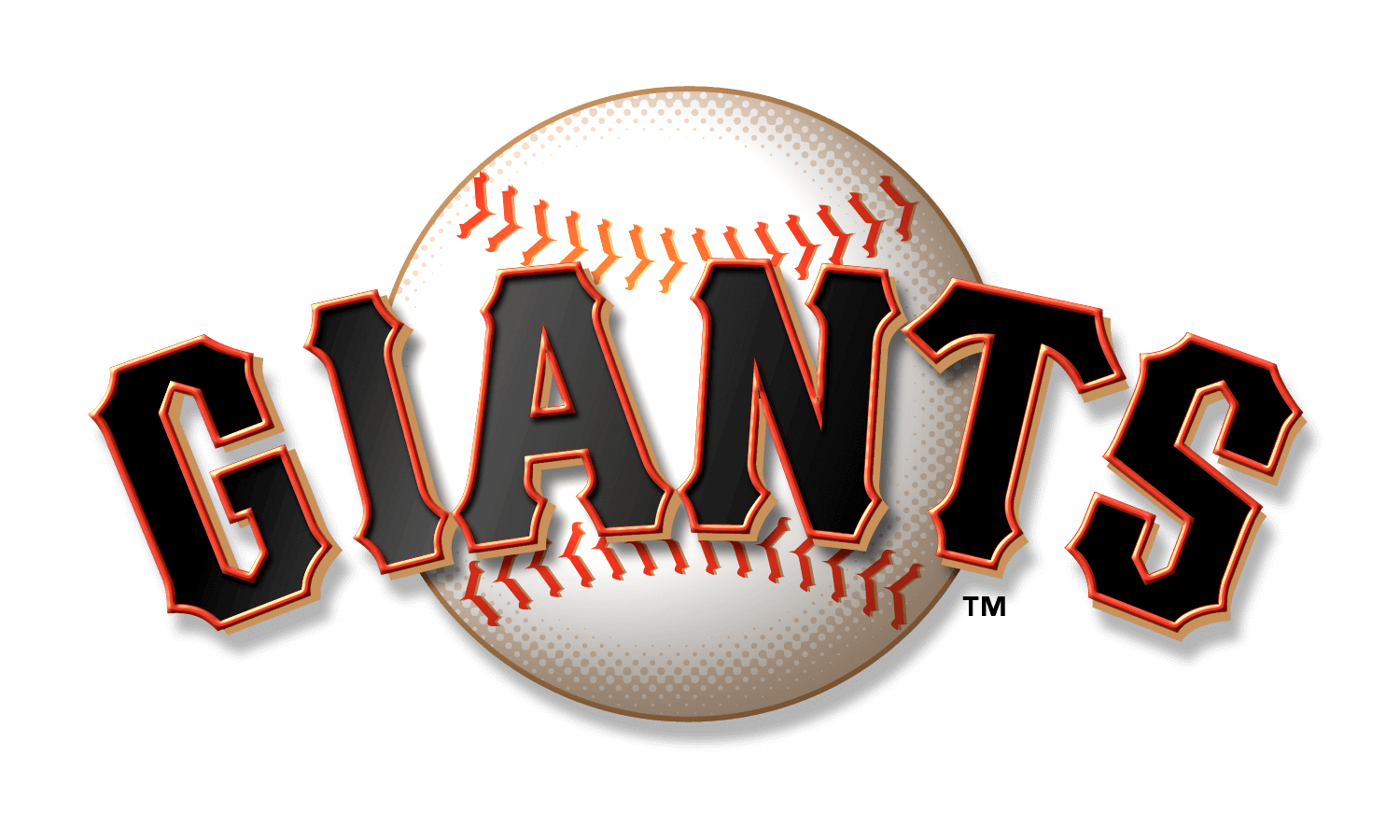 This story has been updated with quotes and post-game material from the Giants clubhouse at AT&T Park.
Even an eighth inning last gasp from the Cards (46-43) couldn't squelch the downpour of offense the Giants rained down on the Cards, as San Francisco broke through a drought that saw them score just ten runs in their last six games, including three at altitude at Coors Field.
Aside from a second inning homer to Yairo Muñoz, Bumgarner (W, 2-3, 3.09 ERA) sailed through the first three innings.
Though when asked what was working for him he was concise:
"Nothing. Our offense. That was about it."
He said he never felt like he could get a rhythm:
"I wasn't making pitches. Physically I felt good, I felt like stuff was the same, I just wasn't making pitches. That's really it. Fortunately our offense did a tremendous job getting us back in the game and getting a big enough lead to where [St. Louis] couldn't come back."
Despite feeling unsettled on the mound, the four runs he gave up were easily forgettable to probably everyone but him. A contrast to previous outings in which anything short of a shutout on his end wasn't enough for a win.
The mentality Bumgarner kept on the mound was just damage control:
"You just grind it out and try to keep your team ahead or keep [the team] in the game if you can. Just don't let it get out of hand. I felt like today was one of those games that could've very easily gotten out of hand and we kept it from doing that. Obviously I'd like to pitch better for myself individually, but its all about winning that's why we're here, so however you can find a way to do that, that's what you gotta do."
San Francisco put up its first three-spot of the afternoon in the third inning. Gorkys Hernández knocked a double to right to lead off and the big man, Bumgarner, took a walk.
After some tough calls from home plate umpire, Brian O'Nora, Buster Posey knocked a two-out liner that tapped off the glove of Cardinals shortstop Paul DeJong for an error to get on base, scoring Hernández and moving Bumgarner over.
Andrew McCutchen and Brandon Belt kept the line moving with singles to left to add on two more and when Cardinals starter Jack Flaherty (ND, 3-4, 3.34) walked Brandon Crawford, Cards manager Mike Matheny pulled the plug after just 2-1/3 innings, bringing in Mike Mayers to get out of the inning.
Bochy praised his offense for finally finding its way:
"I really like their [starting pitcher] he's got really good stuff, but we just had good at-bats there, we grinded out the at-bats, stretched him out and got his [pitch] count up. … It usually takes a hit or two to get things rolling and it just got contagious today. We found a way to get those hits with runners in scoring position, 'cause [when] you get in a rut like we were in — trust me, they're trying — but sometimes they start pressing a little bit."
Going into Sunday against St. Louis, the Giants as a team were batting a paltry .243 with runners in scoring position. But on Sunday they were 6-for-12 in such situations.
The Redbirds got to Bumgarner in the fourth, tying it up 3-3 on four singles. But an inning later, the Giants punched back with another three-spot, this one against John Brebbia (L, 1-3, 4.26 ERA).
Bochy was glad to see Bumgarner get support even on a day where he was just a little off:
"He battled really hard out there, [but] he wasn't quite on top of his game. Along with that, I thought he gave up some cheap hits, too, some broken-bat hits. They grinded him out pretty good, got his pitch count up. It was good to get him some runs, he's a guy that's had a lotta trouble getting runs on the board so it's good that we picked him up today."
Brandons Crawford and Belt got on base with one out. Belt's double to center was especially notable for its exit velocity — 107.3-mph off his bat — but Pablo Sandoval made both hits equally significant by swatting a 96-mph fastball off one of the water cannons on the far side of Levi's Landing (8) to give the Giants a 6-3 lead.
The Orange and Black bats were just getting started, though.
They blew the series finale wide open in the sixth, bringing nine batters to the plate for the second time.
This third rally opened with Duggar's first career hit, which went for two bags on a line drive to center field off of Greg Holland. Duggar would notch his second hit, a single in the eighth, making him 2-for-6 on the day.
"I think it was nerve wracking just because of the day, but after the first couple innings I just kind of settled in [and] just tried to find a way on-base [stayed prepared to] make a play defensively if I had to and just tried to help the team win."
Duggar was called up late last night and after a sleepless night he entered into his first major league game as a starting center fielder and leadoff man. Having flied out and struck out twice in his earlier at-bats, he didn't waste number four.
Walks to Posey and Belt loaded the bases, and a batter later, Sandoval came up. The Panda came through in the clutch again with a knock to right good for his fourth and fifth RBI on the day. Alen Hanson and Hernández added three more, with singles giving San Francisco a stunning 11 runs to the Cardinals 4.
Bochy praised Sandoval's tireless work as a backup and all that he's offered the Giants this season:
"He's gotten some big hits for us, and he had a huge days today with five RBIs. …I think he's filled in nicely, whether at first, third base you know he's a threat up here. What I liked about him today was how he really battled with two strikes. Those hits had 2 strikes on him and he just really fought to find a way to put in play."
With Black's debut in the eighth the Cards tried to make things interesting bringing them within three runs of the Giants at 11-8. But San Francisco punched back yet again just for good measure in the home half of the inning adding two more on a knock from Hunter Pence that resulted in two more runs after  DeJong made a fielding error.
Bumgarner was excited about the adds the Giants made from Triple-A Sunday, including Black:
"I think [Black] found out [he was being called up] last night, probably after midnight and was on a plane at 4:30 to come here, so he hadn't had the easiest sort of travel to get here. But I think he's gonna be a big weapon for us. I was excited to get see him get out there and its good to get your feet wet in a game like that. I'm sure he's gonna be fine."
Of Duggar, the ace added:
"I'm excited to see Duggar here. I hate we had to give up Jackson in order to get him here [but] I'm glad he's here. I think he's gonna be a big part of this team and I'm excited to watch him work."
On Deck
The Giants open a three game series with the Chicago Cubs Monday. Andrew Suárez (3-5, 3.92) will take on Kyle Hendricks (5-8, 4.27). First pitch is set for 7:15 p.m.
Notes
Ahead of Sunday's game the Giants traded Austin Jackson and Cory Gearrin, as well as minor league right-hander Jason Bahr to the Texas Rangers in exchange for a player to be named later or cash considerations. …After hitting a single in the sixth inning Hernández was pulled for a pinch-runner with a tight calf. According to Bochy he is likely to miss Monday's game but the Giants expect him back in the lineup Tuesday. … Sandoval sprained his left thumb jamming it into the ground through his glove on a play at third, but it did not hinder his five-RBI day and neither he nor the skipper expect it to keep him out of the lineup. …Crawford will attend his first All Star Game on the fan vote this year. Posey was selected on the reserve squad in a vote among his peers, it will be his sixth All Star appearance. Belt is among players campaigning to make the team in the Final Fan Vote.
---
Julie Parker is SFBay's San Francisco Giants beat writer. Follow @SFBay and @InsideThePark3r on Twitter and at SFBay.ca for full coverage of Giants baseball.