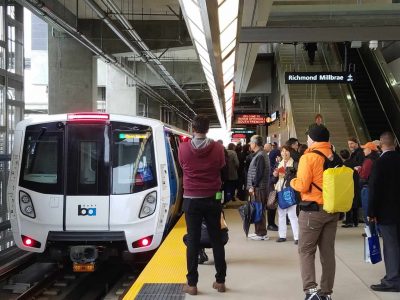 Jerold Chinn/SFBay
News
A measure to fund highway and transit improvements via tolls on state-owned bridges is leading as of early Wednesday morning.
Jerold Chinn/SFBay
Government
Three Bay Area mayors are making a final push to voters to approve Regional Measure 3 on the June 5 ballot.
<a href="https://www.flickr.com/photos/diversey/16868106974/">Tony Webster</a>/Flickr
News
If approved, the increases would balloon the peak hour toll on the Bay Bridge to $9 by 2025.